Pet Stain and Odour Removal
 
Pet Odour/ Stain Removal Services
If you are a pet owner, you will undoubtedly run into a situation where you have to deal with an "accident". It's part of life and it's never fun.
Sometimes its on the carpet, couch, or even mattress. Each of these present different issues and challenges in trying to clean, especially if you try to do it yourself. That being said having a professional pet odour removal service such as Eco-Pro resolve the situation is always the best solution as our trained experts in urine and odour removal will be able to permanently fix the problem.
Things to Consider When Calling a Professional Pet Stain Removal Company
When calling to have a pet mess removed, it's important to ask questions. Many if not Most carpet cleaners are NOT experts in pet odour removal. You cannot simply "steam clean" a pet urine stain and expect it to be gone forever. In fact it will likely make things worse.
The enemy when combatting pet odours is the salt in the body fluids. These salts draw moisture back to the affected areas and start the bacterial growth, even if the area has been sanitized by steam cleaning.  Hot humid days or rainy days will always cause the smell of urine to return.
Eco-Pro Services Group are experts in this field and use methods to remove the salts in the carpet and upholstery fibers. This will result in a successful treatment every time.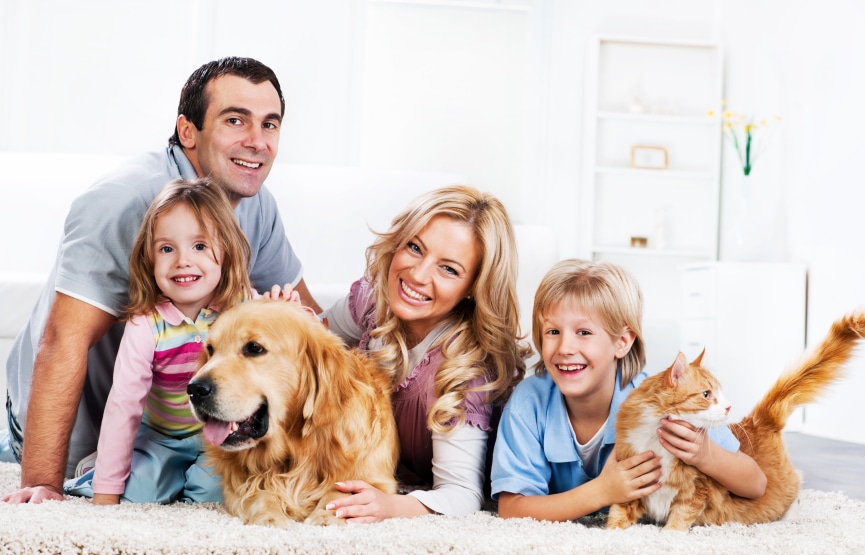 Contact Us Now !
To book a pet stain removal service, call us directly at 613-276-8667 or fill in our contact form with your information and one of our technicians will contact you ASAP.