Extreme Cleaning/Hoarding Clean up Services
Ottawa's Most Comprehensive Hoarding Clean Up Experts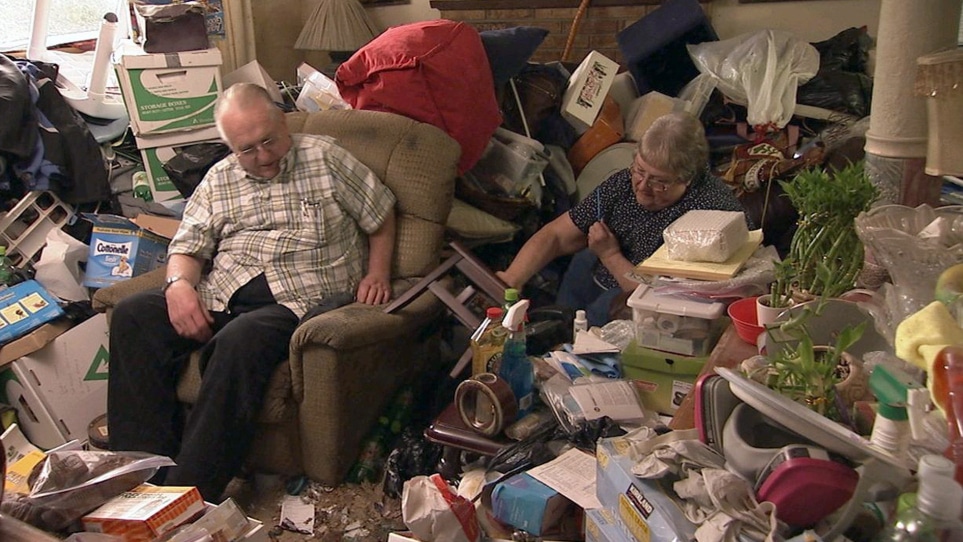 Trusted Ottawa Hoarding Experts, ECO-PRO
In the case of hoarding, or squalor situations our team of professional hoarder cleaning specialists are the ones to choose.
There are different subtypes of the hoarding disorder, some of them include: Food Hoarding, Animal hoarding, Compulsive Shoppers, Bibliomania, Disposaphobia, Syllogomania and these are some of many others.
The situation of hoarding is one that can never be taken lightly, it must be recognized as an extremely hazardous situation that can result in injury, fire, disease, extreme sickness, poisoning, and in some instances death.
We are a very non-judgemental and compassionate group of qualified professionals that are completely equipped and have all of the resources to deal with any situation that may arise.

Hoarding is more common that you think…
Hoarding or extreme gathering affects over 5% of the population. In Ottawa alone there are thousands of homes, apartments and residences that have hoarding occurring in them at this very time.
Often Hoarding affects those who have suffered a traumatic loss at one point in their lives and have the feeling of loss of control. It is a form of OCD and needs to be addressed as soon as possible. Depression is usually accompanied with hoarding as well as poor health and sometimes will occur after a major illness such as cancer.
If you or a loved one suffers from Hoarding disorder, please do not lose hope, we can help get your home back to order as well as get you back on the right track for a healthier and happier life.

How To Get Started On Fixing The Hoarding Problem.
Often times, the hardest part of the process is getting started. With a hoarding Clean-up, time is of the essence. The good news is that we can get the ball rolling as quick as you ready to make the change.
The first step is to have one of our trained staff, often times it will be a senior manager or the owner to come by and assess the situation.
Our consultation is absolutely free, and non-judgemental. I assure you, there is nothing that we are ever surprised at or have not seen before. So please do not be shy or ashamed, take pride in knowing that we are the best in the greater Ottawa area at what we do.
Once we have assessed the situation and have a quote for you, we are ready for your approval. Once approved, we can get started within 24hrs notice.
The process is very organized, efficient and will be completed remarkably quick considering the work that is involved. Our team brings new meaning to hard working.
Our staff are extremely polite, and very respectful to your wishes and property. The goal we always have is to bring happiness and change back to the life the individual(s) involved.
Please Call Us ASAP if You or a Friend or Loved One is in Need Of Help. 613-276-8667