Mould and Asbestos Removal, Ottawa

Expert Mould and Asbestos Removal Services, Ottawa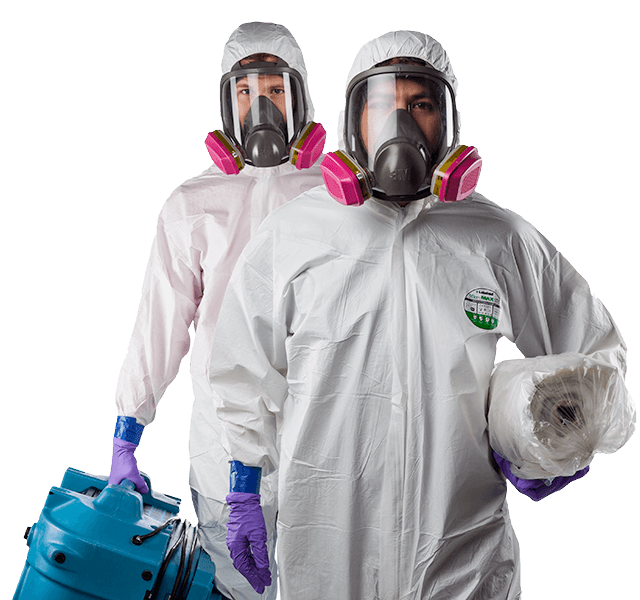 Dangers Of Mould
Mould Can Be One Of The Most Serious Issues In a Home If Not Treated.
Stachybotrys chartarum, better known as toxic black mold, is a typical species of mold found in grow houses. This mold produces toxic chemicals that can remain inside a building long after the grow op has shut down, creating a toxic environment that's not safe for occupancy.
In fact, black mold can cause toxic symptoms and disrupt practically every major system in your body. Here are a few examples:
Respiratory system (breathing difficulties, coughing, shortness of breath, runny nose or nasal congestion, sore throat, asthma, etc.)
Circulatory system (irregular heartbeat, inflammation of the heart, irregular bleeding, etc.)
Mental and nervous system (dizziness, nausea, confusion, anxiety, irritation, depression, numbness, memory loss, etc.)
Reproductive system (infertility, miscarriage, impotence, etc.)
Immune system (recurring infections, compromised or weakened immunity)
Energy and comfort levels (chronic fatigue, weakness, muscle pains, vomiting, fever, headaches, etc.)
There are literally hundreds of different species of mould. Some are harmless while others can be very problematic, especially for those who are sensitive to mould or those with respiratory issues such as allergies or asthma. Children and Elderly are specifically at risk for Mold related illnesses.
 
Indoor Air Quality Testing
Indoor air quality deals with the health of the air inside buildings. Mold and other contaminants can affect the health and well-being of the occupants and cause  severe problems when the quality of the air is compromised. It is vital to deal with poor air quality, especially Mould and other toxic elements (Bacteria, Asbestos, Lead) quickly to avoid long term health effects.
We use a 3rd Party Testing system to ensure that all results are objective and that work is done ethically so that the client's best interests are always the priority. From initial testing, to scope of work, to clearance testing, it is always done by an industrial hygienist who is not employed by our company.
Indoor air quality testing is often recommended to show the underlying issues, as well as the progress made by the remediation work done.
Asbestos Removal Services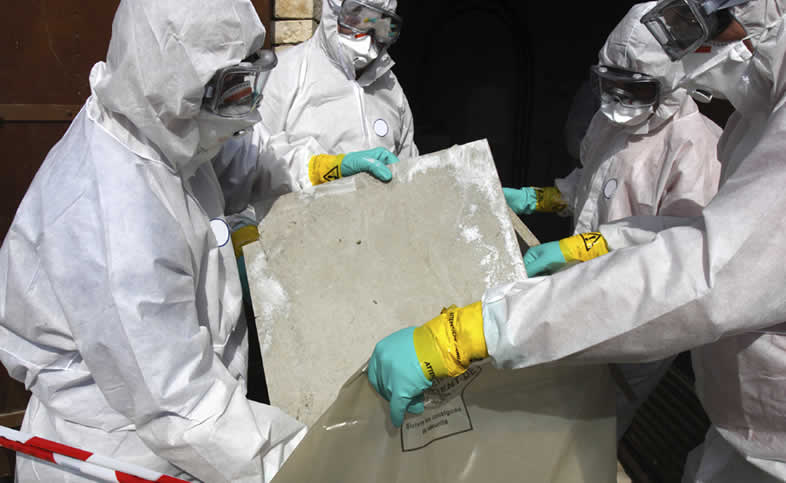 Asbestos contains harmful fibers that can attach themselves deep in the lungs and create long-term health hazards, including certain Cancers such as Mesothelioma (Cancer of the lining of the Chest or Abdominal Cavity), Asbestosis (scarring of the lungs making breathing difficult) and Lung Cancer.
It is believed that there are no safe levels of exposure and can be extremely harmful over time. The following are examples of common building materials with the possibility to contain asbestos;
Vermiculite in attic insulation layered with wood chip, batt, or blown in insulation
Drywall Joint Compound or Joint Cement
Ceiling Texture (usually popcorn ceiling or knockdown), ceiling tiles
Floor tiles and some carpets (paper backing or glue)
Stucco & Plaster
Duct Wrapping around pipes, furnaces, heating vents ect
Sprayed paint and coatings
Danger! Asbestos Removal Must Be Done By a Certified Professional.

Book a Mold or Asbestos Inspection Today!
If you suspect that you have a Mold issue in your home or business, please contact us  Our goal is to make your home a safe place for you and your family. We offer service 7 days a week and quick response and start times.
Don't take a chance on your health, Contact us Today!
613-276-8667